Along with our billboard campaigns in Las Vegas, NV, Teddy Blaze has been featured on talk shows, as well in publications in Los Angeles and around the world. Here are a few of them...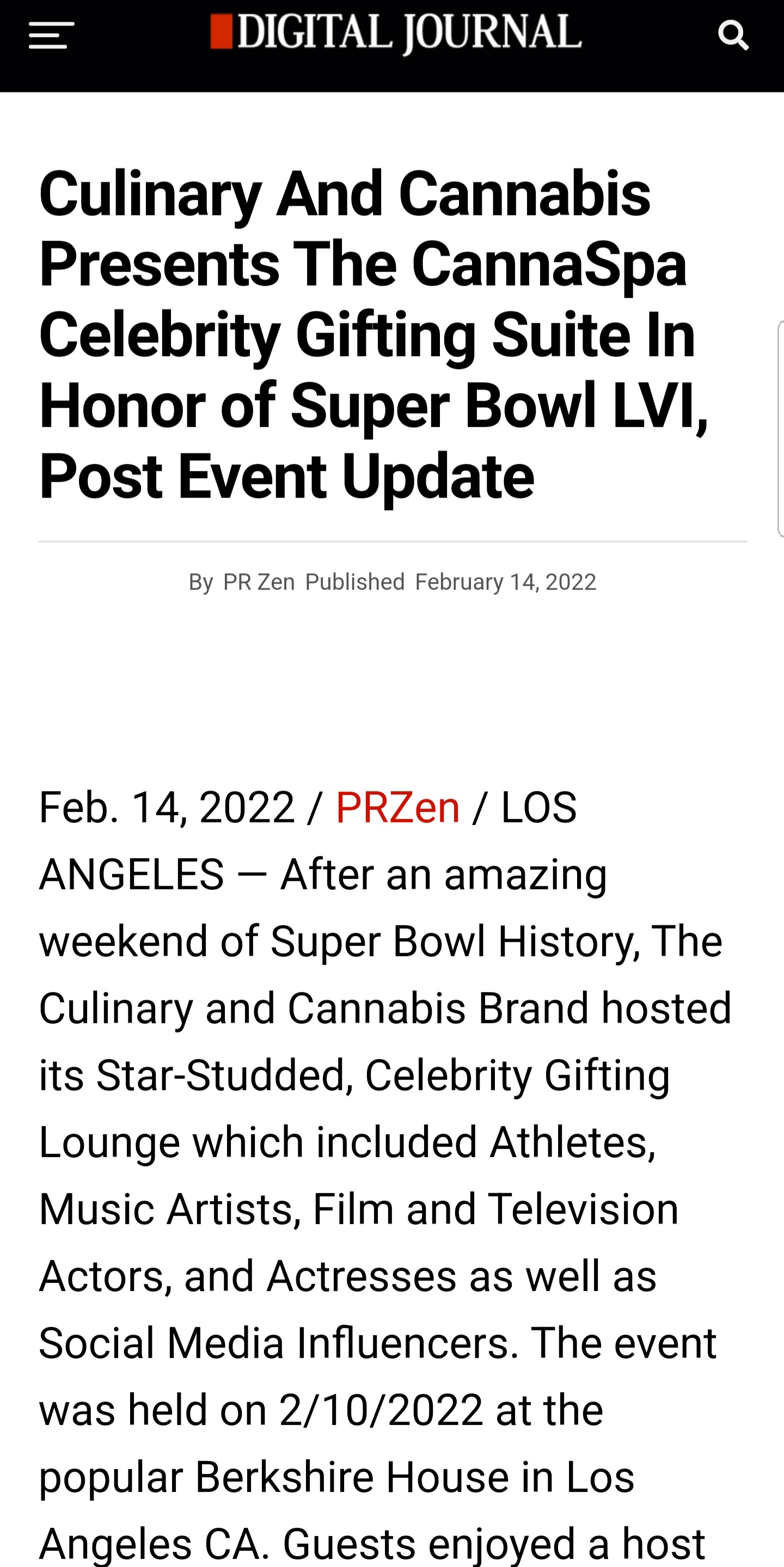 Culinary And Cannabis Presents The CannaSpa Celebrity Gifting Suite In Honor of Super Bowl LVI
The Culinary and Cannabis Brand has spent years cultivating a relationship with the CannaSpa brand because we use cannabis education to bring the cannabis + CBD community together. We would like to send a special thank you to our Event Host, Mike James, former Running Back of the Tampa Bay Buccaneers and the Detroit Lions, The Berkshire House, and Just Testing Rapid Covid Testing for providing their services. Follow @culinaryandcannabis on Instagram and keep in touch with us online at https://www.culinaryandcannabis.com/ for future events.
The next Celebrity Gifting Lounge will be for ESPY 2022 with more to follow.
This year's brands who were committed to CannaSpa's message of self-care and cannabis education included Chef Matt, Stoned and Toned, Elle Marie Spa, Royal Treatment Wellness, Every Thing Cannabis LLC, Potency 710, Mad Tasty, Untouchable Magazine, Marro Products, Saucy, Kushed, Kiskanu, High n Mighty, Kronic Releaf, Hydro Pops, The Apothecarry Case, Teddy Blaze, Wanacha Organics, and EKA Love Wellness to name a few.


Read more: https://www.digitaljournal.com/pr/culinary-and-cannabis-presents-the-cannaspa-celebrity-gifting-suite-in-honor-of-super-bowl-lvi-post-event-update#ixzz7LwCjFeH6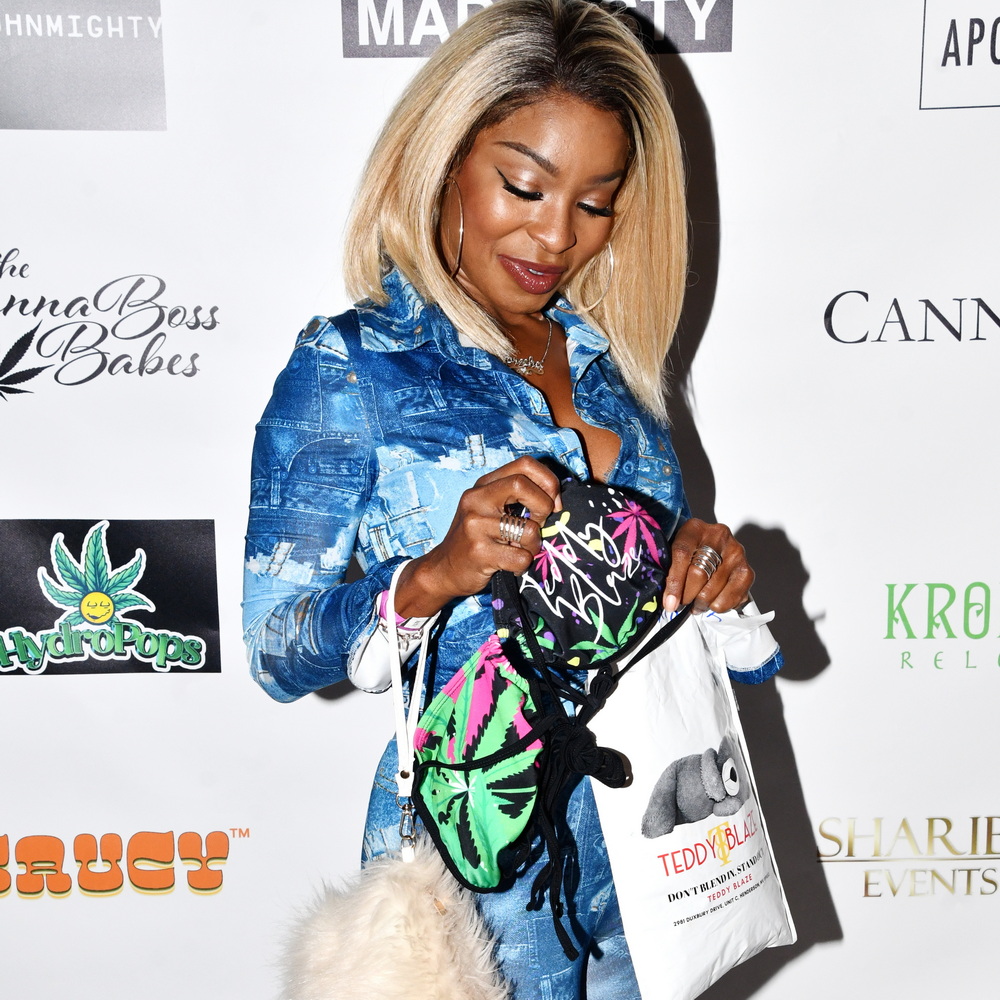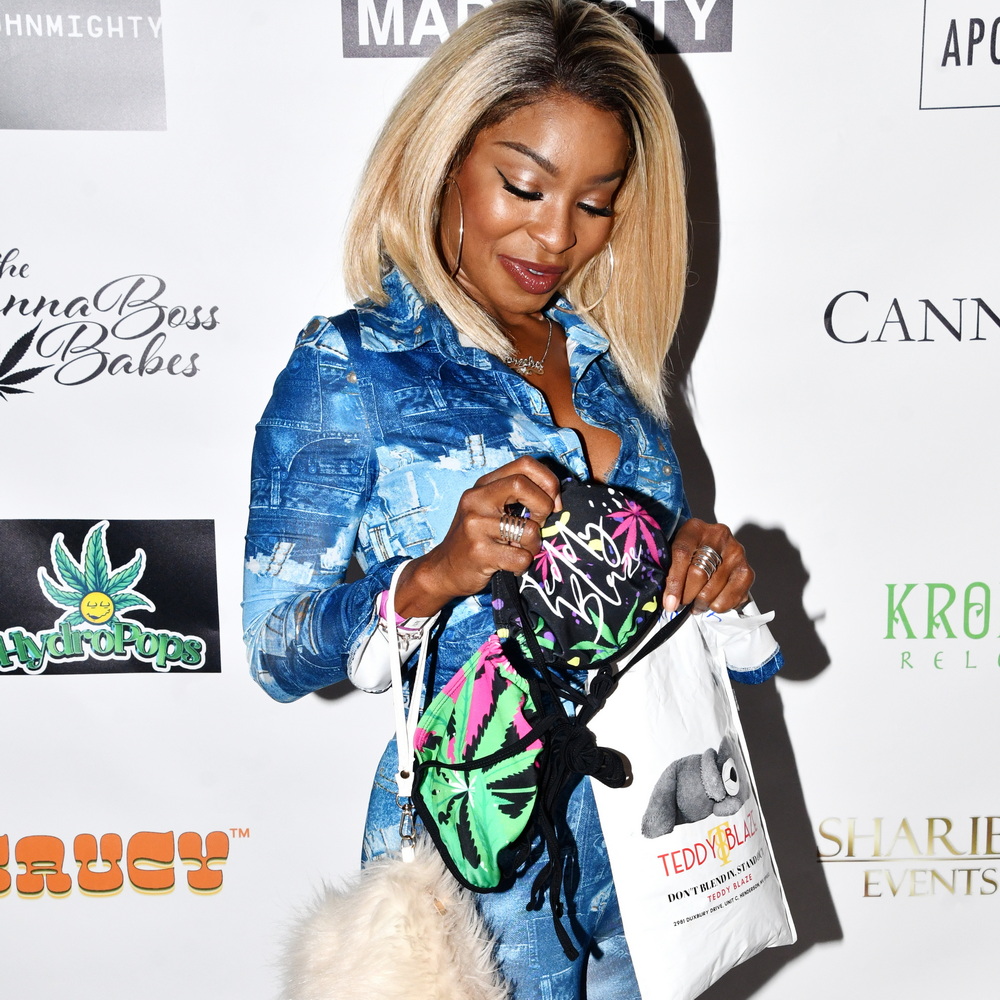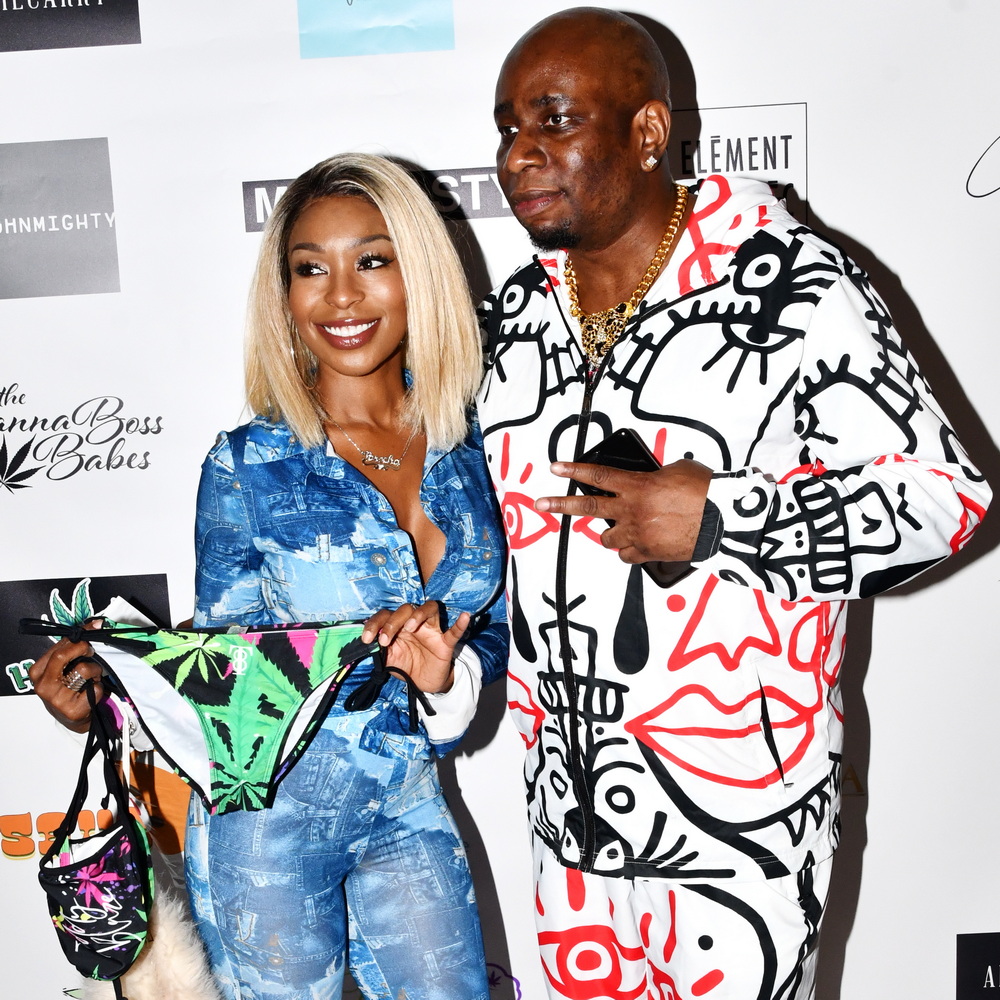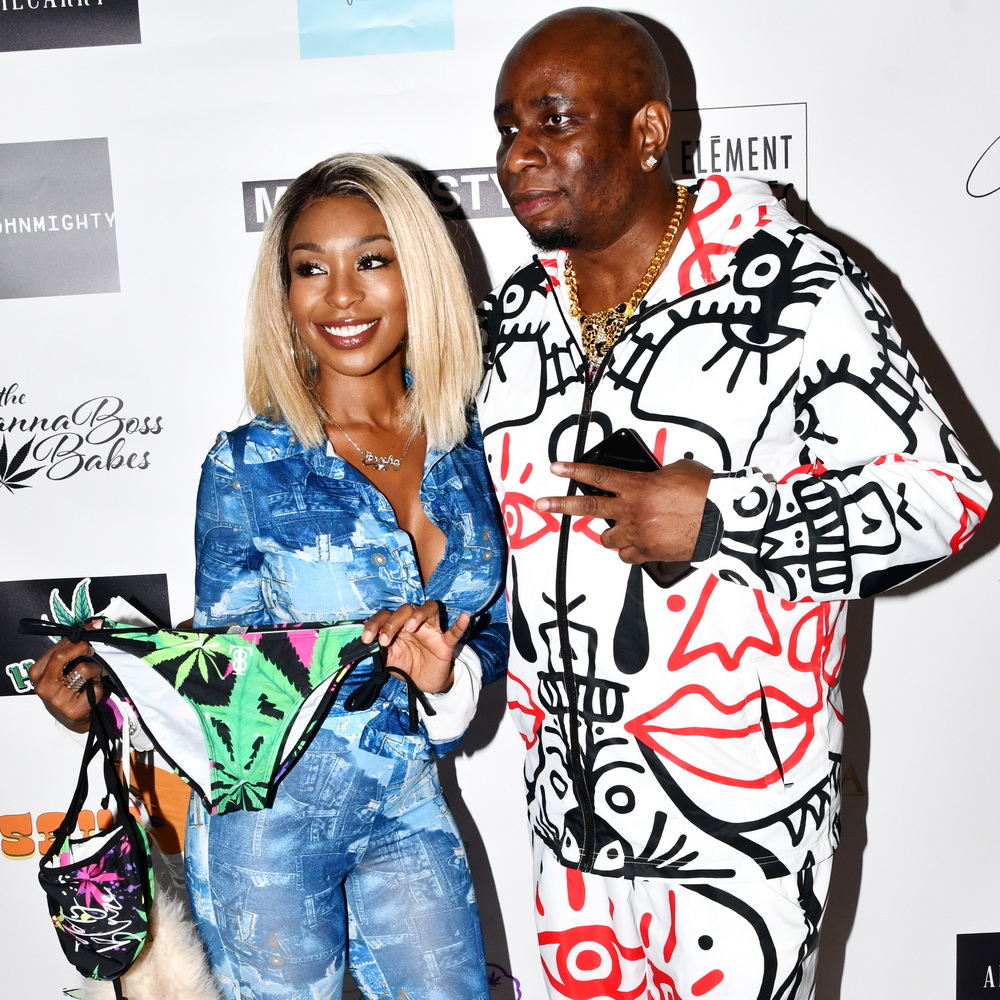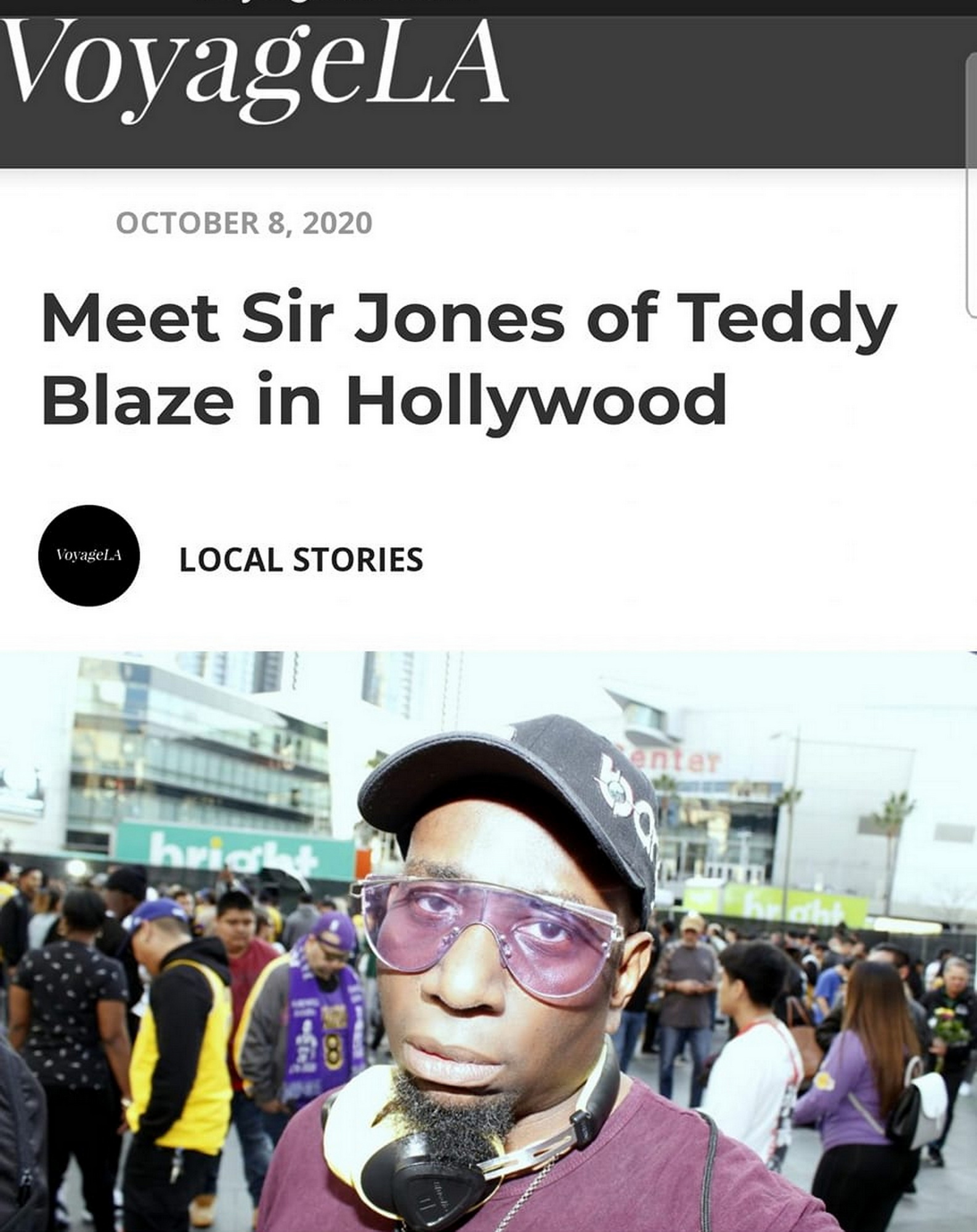 Voyage LA Magazine
Today we'd like to introduce you to Sir Jones.
Sir, can you briefly walk us through your story – how you started and how you got to where you are today.
Teddy Blaze started in March 2020 during the start of the lockdown of the country due to the Coronavirus Pandemic.
I have been in the fashion and entertainment business since 1987, as I started Jones Model and Talent Management in New York City at the age of 17 years old. Over the years, I have acquired over 5,000+ bookings for models and talent in print, runway, e-commerce and film and TV. Notable bookings are Marie Claire, Tag Heuer, Chivas Regal, Levi's and Avirex just to name a few. Along with bookings, I have acted as stylist and fashion coordinator during New York Fashion Week (NYFW), which inspired me to open a clothing line.
I expanded the company in 2012 by relocating to Los Angeles. Initially to Sherman Oaks and now I live in the Heart of Hollywood. This move open doors to the entertainment world more than what I had in New York...
Read more at http://voyagela.com/interview/meet-sir-jones-teddy-blaze-hollywood/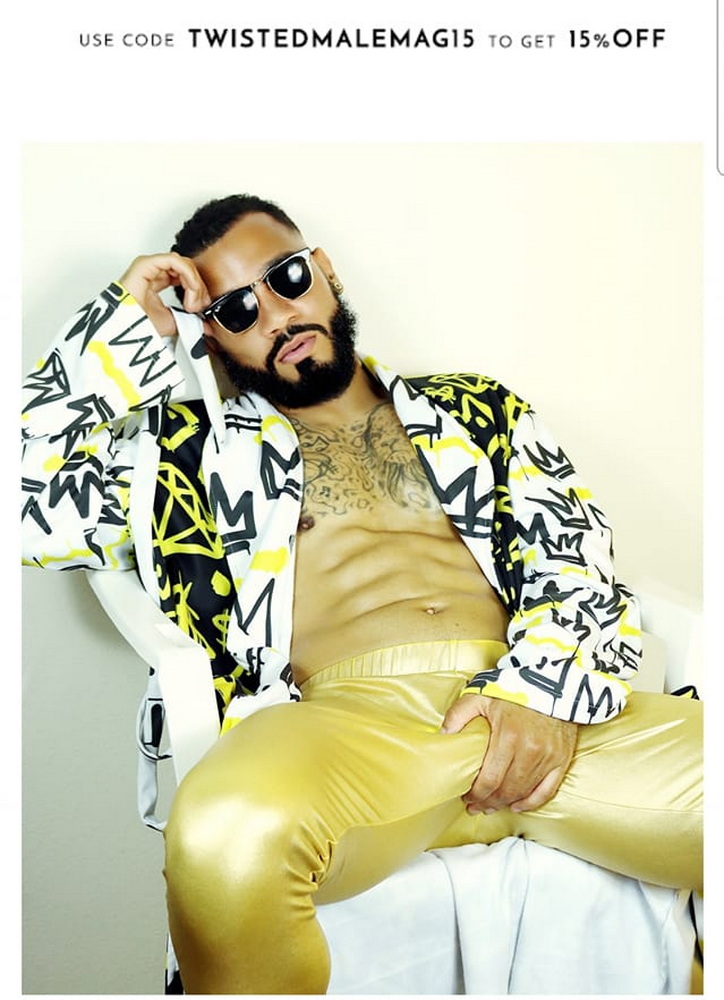 Twisted Male Magazine, Koln Germany
Name: Manny Carter (Focus)
Age: 30
Height: 5'6
Hometown: New York City
Agency: Jones Model + Talent Management NY/LA (Host Agency of the House of Teddy Blaze)
Instagram: Focus_is_hope
1. How did you get into modeling?
"Modeling is something I always wanted to do when I was younger. I never pursued it out of fear of failure. In 2019 i got tired of living in fear. I started taking my own pictures on my phone and posting them online. Soon after through the power of social media I was able to network and connect with so many amazing photographers and brands that have helped develop to the model i am today."
Read more at http://bit.ly/focusontwistedmalemag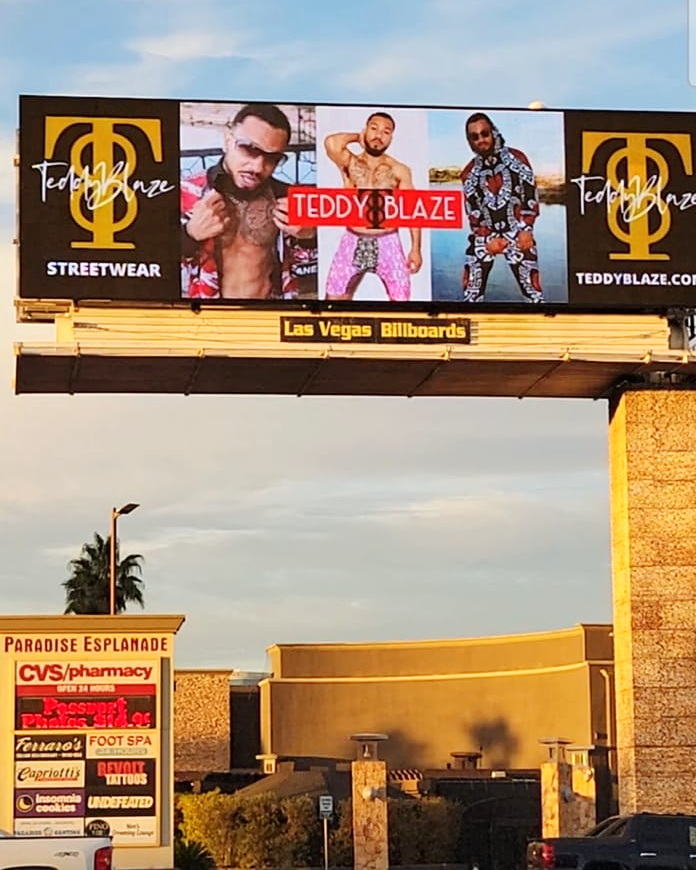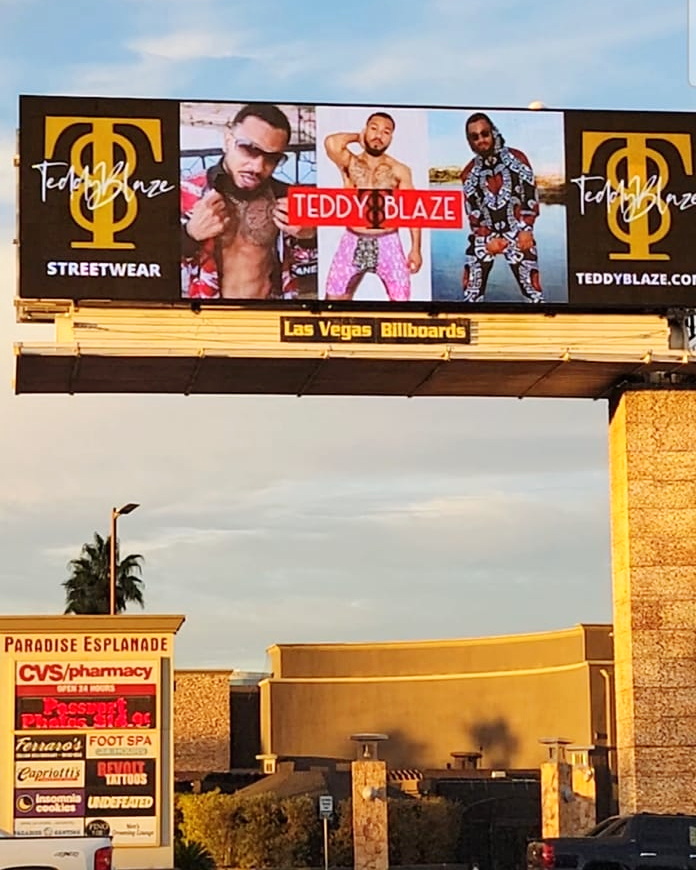 HOLIDAY BILLBOARDS
Manny Focus Carter is the Spokesmodel and Featured Model for Teddy Blaze's Billboard Campaign currently running in Las Vegas, Nevada adjacent to the world renowned Virgin Resort + Casino.
This campaign started on Thanksgiving Day and ends on Christmas Eve, 2021.
You can follow Manny on this Instagram @Focus_Is_Hope